Cosmetic graphic design for skincare product packaging and product labels
Artifex is a cosmetic graphic designer – designing skincare product labels, cosmetic box packaging, product stickers and product brochures. We've been creating these for an organic skincare company since 2009.
Changes in market direction and ownership has seen the skincare brand evolve. Artifex provided logo, brand and product label redesigns. Our aim is to always create label designs that deliver the brand experience. We love working with cosmetic & skincare producers committed to product development.
You can trust Artifex Marketing Studio with your product packaging design as we:
understand the creative process and the nature of last minute changes.
have working knowledge of the technical specifications and requirements when creating packaging and working with different print suppliers.
know the importance of appealing to customers while delivering on the brand experience.
Our cosmetic graphic design experience includes:
Cosmetic box packaging artwork to printer dyeline specs
Skincare product labels graphic design
Skincare tube design with Pantone spot colour printing
Cosmetic logo & brand design
Cosmetic skincare instruction leaflets
Promotional flyers, brochures, banners, posters
Ecommerce website design & development
We have the patience and understanding you will need, as you find your way in the market. Our attention to detail will deliver professional artwork files that meet printer specifications.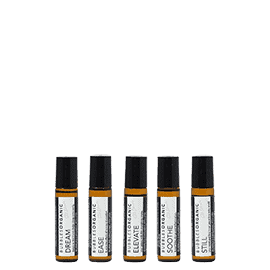 Do you need a packaging graphic designer?
Let's talk about your cosmetic graphic design needs. You can trust our years of experience. We have the skill and attention to detail required to deliver professionally designed artwork files that meet printer specifications.
Cosmetic product packaging design tips
We've learned a thing or two during our years of designing cosmetic product labels and box packaging. These are our top tips when preparing skincare and cosmetic packaging designs:
By law your label must include the ingredients, unit of measurement (volume or weight), business name & address, any relevant warnings. Secondary information not legally required but advisable include expiry date, batch number and usage/application instructions.
Ingredient lists should appear in descending order calculated by either mass or volume.
Product ingredients should be on the container or on the product itself, if not packed in a container.
The label should maintain its integrity throughout the product's life. So test the label stock and print quality first. For example, how does your label hold up when wet or held by greasy fingers?

No doubt you've come across labels with text so small you can't read it, as there isn't a

minimum

font size. The smallest legible font size is 5pt.
Negative or reverse printing (white text on black background) can be difficult with small or thin fonts. Always test print. Don't rely on how the label looks on screen.
When using clear labels, remember "white" cannot be printed in CMYK process printing. To print white on a clear label requires a Pantone spot colour print.
Incorporate a visual difference between product designs for products used in a shower (when glasses cannot be worn). Something more significant than wording and product name variations. An obvious graphical difference helps customers distinguish between products.
Important to remember: It is YOUR responsibility as the brand/product owner to make sure your labels meet all the requirements – it is not the graphic designer's responsibility. 
How the hell am I supposed to choose just one of those concepts!! You amaze me! I don't think you realise how brilliant you read people!